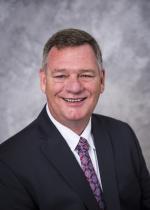 Jerry Carter
     President/CEO
Jerry Carter is Inter-County Energy's eighth President/CEO effective December 30, 2017.  Jerry is a native of Boyle County, graduated from Boyle County High School and attended the University of Kentucky, where he graduated with a Bachelor's Degree in Agronomy. He later went on to earn his MBA from Campbellsville University.
Jerry began his utility career with Kentucky Utilities as a line technician in Elizabethtown, following graduation from college and was relocated to Horse Cave, where he served as a service technician and later Manager of the Horse Cave District Office. In 2001, Jerry became Right-of-Way Manager for Farmers RECC in Glasgow and was later named to his most recent position of Vice President of Member and Corporate Services.  His duties included oversight of the day-to-day operations of the billing department at both the Glasgow corporate and Munfordville district offices, Economic Development and Key Account activities, Energy Efficiency Programs and Safety.  
Jerry and his wife, Missy (a special education teacher) reside in the Danville area.  Their son Spencer works for Pittsburgh Glass Works in Berea, and their daughter, Holly Ann recently graduated from Western Kentucky University.
---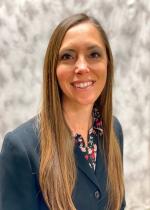 Alyssa Kurtz
Vice President of Finance & Administration
Alyssa Kurtz grew up in Morgan County Indiana, born and raised a Hoosier.  She attended college at Indiana University-Indianapolis (IUPUI) where she graduated with a bachelor's degree in Accounting & Finance.  She earned her CPA (Certified Public Accountant) license in 2007.
After graduating in 2005, she moved to Georgetown, Kentucky and began her career with the accounting firm, Crowe LLP in Lexington, Kentucky.  Her primary job duty was performing audits until she started her cooperative career.  In January 2008, she became the accountant for Clark Energy Cooperative in Winchester, Kentucky.
Alyssa has served on the board of the Rural Cooperative Credit Union.  She has been a church treasurer and was a Girl Scout Troop leader for five years.  Most importantly, she enjoys spending time with her family while enjoying outdoor activities like camping, hiking, and fishing.  She loves to cook, read books and likes to run daily when time allows.
Alyssa and her husband Aaron plan to reside in the Danville area.  They have two children, Lilly and Bain who plan to attend Boyle Co. schools.
---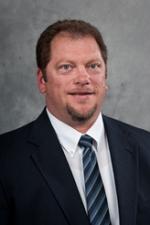 David Phelps 
Vice President of Operations
David has over thirty years of experience in the electric industry.  Beginning as a child, growing up the son of an electrical distribution contractor, digging holes, setting poles, and stringing wire to graduating with an Electrical Engineering degree from the University of Kentucky in 1991, David has stayed in the business he knows and loves.  While attending college, David went on to work for Kentucky Utilities as a student engineer and upon graduation was hired as an Electrical Engineer 1. From there he worked as a Planning Engineer with Jackson Energy in McKee, Ky. for seven years, three years with Millner Electric as a Professional Engineer working with commercial and industrial design build projects, and then five years with Brownstown Electric Supply's technical sales division calling on electric utilities across the state.
But now David calls it home here at Inter County Energy where he has worked as the System Planning Engineer  for six years and now  as the Vice President of Engineering and Operations.  David holds a Professional Engineering license in the state of Kentucky and has completed the Management Internship Program with the University of Wisconsin.  He has completed the Leadership Boyle County program and has served as a Chairperson for multiple terms.  He loves the lake life and is a member of the Herrington Lake Conservation League.
David resides in Danville with his wife Suzetta.  He has three children Amber, an x-ray technician in Somerset and a son Dusty, an engineering manager for Shelby Energy in Shelbyville, KY and Kelley, Computer Science, PHD at Brandeis College in Massachusetts.  But his greatest title came recently with his daughter's new addition, Ashtyn Claire giving him the title of Grandpa. David is now a proud grandpa of two beautiful girls, Ashtyn and Braylee with the newest addition being a little boy, Chet. 
---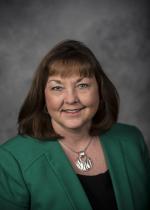 Lori Stocker
Vice President of Office Services
Lori has over 35 years of experience in the electric utility industry. She began her utility career in 1983 for Ohio Edison/First Energy before coming to Inter-County Energy in 1993 as a customer service representative. In 2001 she became the Work Order/Plant Accountant and in 2003 began serving as the Member Service Assistant/Cooperative Communicator where she composed and edited the insert for the Kentucky Living magazine, wrote the company newsletter and coordinated the Annual Meeting. In 2008, Lori assumed the role of Manager of Member Accounts.  In February of 2014, she assumed the duties as Vice-President of Office Services, the position she holds today.
Lori is a licensed underwater scuba diver. She is a graduate of the National Rural Electric Cooperative Association's Management Internship Program held at the University of Wisconsin in Madison. She also is a graduate of Management Essentials Program held in Nashville, TN and is a 2011 graduate of the Boyle County Leadership program where she received a Kentucky Colonel Award. Lori attended Kent State and Eastern Kentucky University.
Over the years, Lori has been involved with numerous community organizations such as United Way, March of Dimes, Big Brothers Big Sisters and Business and Professional Women's (BPW). Lori was awarded BPW Young Careerist in 1994 and is a past President of the BPW Danville Club. She was a board director on the Danville/Boyle County Chamber of Commerce. She is a member of Danville Rotary and currently serves on the board. She is also a Lisbon Grange member and a past Jaycee's member. She has also been involved with 4-H as a club advisor, club president, royal court, camp counselor, camp swimming instructor and Jr. Fair Board member.  
Lori and her husband, Tom Stocker reside in Danville. They have two daughters, Melinda McCowan and Kelly Stratton; two grandsons and two granddaughters.
---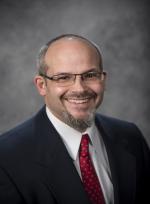 Dan Hitchcock
Vice President of Member Services, Marketing and Public Relations 
Dan began his career at Big Sandy RECC in Paintsville, Kentucky in 1994 as the Member Services and Public Relations Director.  There he was responsible for safety, member communications including annual meeting planning/preparation, Kentucky Living magazine and public safety presentations.
He began working at Inter-County Energy in 2003 as an energy advisor and then moved into the position of Manager of Customer Services & Key Accounts in 2004 responsible for member issues ranging from residential, small and large commercial to large industrial loads.  In 2014, he was named Vice-President of Member Services & Public Relations for the cooperative.
Dan's community involvement began with Floyd and Johnson County's local chambers along with the Paintsville Rotary Club where he held the position of secretary and president over a nine year period.  Dan was also served as chairman and co-chairman of the American Cancer Society's Relay for Life in Johnson County before moving to the Danville area.  After moving to the Danville-Harrodsburg area in 2003, Dan later joined the Harrodsburg Rotary Club, past member of the Garrard County Chamber of Commerce Board of Directors,  Mercer County Habitat for Humanity as well as other community organizations within the service territory of Inter-County Energy.  He is a 2009 graduate of Leadership Boyle County and a 2005 graduate of the Kentucky Institute for Economic Development, currently Kentucky Association for Economic Development.   
Dan grew up in Scott County, moved to Floyd County in eastern Kentucky, graduating from Prestonsburg High School and later receiving a Bachelor of Business Administration from Morehead State University.  He also is a graduate of both the NRECA Management Internship Program  and the Certified Key Account Executive Program (CKAE) as well as additional management and supervisory programs.
Dan resides in Mercer County with his wife, Arty.  They have four children, Shelby, Madison, Max and Liam and one grandson, Kolton.  They attend church at Living Water Worship Centre in Danville, Kentucky.