All three of the calculators below will show you ways to save energy each month on your bill.  The first calculator, Virtual Energy Advisor, formerly Billing Insights, will use your actual usage and billing data and show you ways to save.  If you should have any questions about these calculators, please call 859-236-4561 or 1-888-266-7322 and ask for Member Services.  Also, to find out what programs we offer for energy conservation and weatherization, go to Together We Save.
1. Virtual Energy Advisor

This calculator combines your monthly usage and billing information with how your house is built and then provides ways to save on your energy bill each month. It will breakdown your monthly usage into those areas that use the most energy.
---
2. TV Calculator

Find out how much your particular television is using.
---
3.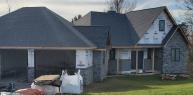 Click to see how you can begin to save energy.